Take a Tour!
First Destination:
The Air Force Academy for a private Tour of sites never seen by outsiders before!

After completing the tour, your Tour bus will then head for the Cave of the Winds. Stay tuned for further details!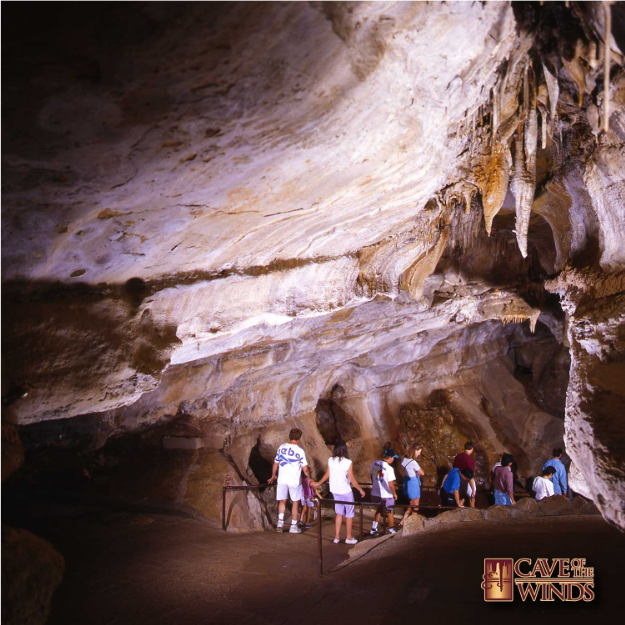 DETAILS
Participants: All willing and able laymen and women as well as our Priests and Seminarians of Colorado! Leave the driving to us! See sites you wouldn't ordinarily see! Enjoy the light-hearted camaraderie and then return to St. Paul's for Happy Hour, Dinner and Dessert and more fun and laughter!
Date/Time: Monday, June 20th, 2022, Bus departs from the St. Paul Parish Center parking lot at a time TBD. If you'd like to join us for a quick lunch prior to departure, it will be served in the parish hall promptly at 11:30. Please be on time because the entire day's schedule depends on a timely departure!
Starting/Ending Point: St. Paul Parish Hall, 9 El Pomar Road, Colorado Springs, CO 80906. Estimated return time is 5 p.m.
Cost: Completely free for all Clergy! $40 per non-clergy participant, if paid prior to May 15th. ($50 after May 15th.) Must be 16 or older to participate. Included in that price are lunch, dinner, snacks and water on the Tour.
Click here for Itinerary/FAQ's. For all other questions, contact (303)523-9760 or Golf4Priests@gmail.com.
Click here to download a Registration Form. Click here to pay online.  
Email your questions or registration to golf4Priests@gmail.com or mail it to Catholic Radio Network, c/o Karen Mandolfo, 11642 W Hornsilver Mtn, Littleton, CO 80127. If you pay online, please note it on your registration form.
All Bishops, Priests and Seminarians are free. Priests/Seminarians/Deacons should Email Golf4Priests@gmail.com to register, or call or text Karen at (303)523-9760.
Disclaimer: Please note any funds received over and above the costs incurred will be donated to support the maintenance and upkeep of the two Colorado Springs Host Stations. This Event is run entirely by Catholic Radio Network (CRN) volunteers who love the mission at hand! Thank you for your support to make it the success it has always been! Catholic Radio Network is a 501c3.