Save the Date for the 2019 Annual Priest Appreciation Day!
Monday, June 3rd, 2019
@ St. Frances Cabrini Parish 6673 W. Chatfield Ave. Littleton, CO 80128
We are very excited to present another fun day for the Priests of the Dioceses of Colorado! Our Host Radio Stations this year are 1060AM KRCN, 1120AM KCRN, and our host Diocese is THE Denver Archdiocese through the courtesy of His Excellency, the Most Reverend Archbishop Samuel Aquila!
Join with Catholics across our Rocky Mountain state in showing support for the clergy of the Dioceses of Colorado Springs, Denver, and Pueblo! Catholic Radio Network and our treasured Sponsors invite you and your guest to enjoy your choice of the following activities to participate in with our Bishops, Priests, and Seminarians:
Texas Hold'em (poker)
Tour the Denver area (State Capitol, Cathedral Basilica, Coors Field)
Play 18 holes of golf (bring your clubs)
Racquetball (racquets provided)
Tennis (bring your racquet)
Pickleball (paddles provided)
Then return to St. Frances Cabrini's Parish Hall to share drinks followed by a delicious Italian dinner with your favorite Priest or Bishop!  [If you are unable to participate in the day's activities, you are welcome to simply come to dinner.] The dinner is included with each of the activities, no additional charge. There is a charge for lay people attending the dinner only.
The Day is completely free for the Priests and Seminarians including prizes and gift cards and every attending Priest or Bishop will be gifted with their choice of a tailor-made suit, raincoat, all-weather coat, chasuble or a Visa gift card!  [Final year seminarians will also be gifted with a suit and Deacons receive the same discount Catholic Radio Network receives when purchasing their suits!]
Choose an activity to participate in– whether layman or laywoman, priest, seminarian, deacon, or teen (16 and older) – and then click on the appropriate tab above for details. The entire day is completely free for the Priests and Bishops of Colorado through the generosity of the lay faithful of Colorado and the Catholic Radio Network.  What better group of people to spend the afternoon and evening with than the Catholic Clergy of Colorado?
Note: Due to limitations beyond our control, there is keen competition each year to register in time to be a part of this fun day – so do not delay. Get that registration mailed or emailed to us right away!  Call the number listed below or email your info (see the attached registration form for the information necessary to get registered).  We are offering a special discount to the lay participants, if they register before May 15th!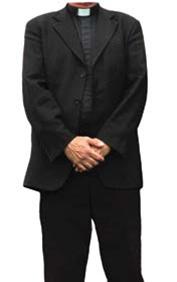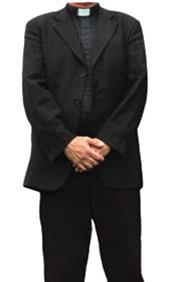 All attending priests and final year seminarians will be gifted with their choice of many tailored items, such as a suit of clerics, an all-weather coat, raincoat, or gray or black suit pants.   (In lieu of a suit, Priests may choose from a variety of items such as a beautiful Chasuble, golf clothes, sports clothing or shoes.)   Attending Deacons have the option of purchasing any of the suit or coat items for the same discount Catholic Radio Network enjoys.
Click here to download a registration form to participate in the day or simply to share drinks and a sumptuous home-cooked Italian dinner! But we must have your registration or phone call/email in advance, in order to participate.
Date: Monday, June 3, 2019
Starting Location: St. Frances Cabrini Parish, 6673 W. Chatfield Ave, Littleton, 80128
Special Guests:
Archdiocese of Denver: Most Rev. Jorge Rodriguez, PhD.
Diocese of Colorado Springs: Most Rev. Michael J. Sheridan
Priests, Seminarians and Deacons of the Diocese of Colorado Springs, Denver & Pueblo!
Event Itinerary:
8:30 am – Registration, Suit Measurement
9:00 am – Breakfast/Brunch, Golfers head to Raccoon Creek
11:00 am – Shotgun Start
11:00 am – Tour begins from SFC parking lot
11:00 – noon – Lunch for the Card players, Tennis & Racquetball players
1:00 pm – Texas Hold'em at SFC, Tennis & Racquetball Begin at SSPR
3:00 pm – Pickleball at SSPR (see address above)
5:00 pm – Drinks & Appetizers at SFC
5:30 pm – Dinner, Prizes & Awards
Emcee: TBA
Event Info:
There are several ways that you can take part in the Annual Priest & Seminarian Appreciation Day!
You can:
Play in the Golf Tournament: Registration for golf includes 18 holes of golf at Raccoon Creek and admission for one for lunch and dinner. Registration cost is $500 per foursome before May 15h, $600 after.  It is $125 per single golfer before May 15th, else $150 after.  

No charge for Priests!
Click here to learn more about the Golf Tournament.
We're also offering Racquetball, Tennis and Pickleball. Racquetball and Tennis start at 1pm and Pickleball starts at 3pm. It is a 15 minute drive from St. Frances Cabrini and the address is 3325 W Oxford Ave, Sheridan, CO 80236, 303.761.2241.
Join the tour of Denver and Surrounding Areas (there will be a little walking with this). You will tour the Cathedral Basilica, Denver Capitol and Coors Field this year.
Play Texas Hold'em with other fun-loving priests which will include periodic prizes throughout the game(s)!
Click here to learn more about Alternate Activities, Poker, Racquetball, Tennis, Pickleball and the Tour.
Attend the Appreciation Dinner: Join our Bishop(s) and all the Colorado attending priests, Deacons and Clergy as they return from the day's activities to a scrumptious Italian dinner prepared by our very own Catholic Radio Network Priest Appreciation Volunteer Chefs.  You will want to come back for seconds, it is that good! We are all going to be wearing relaxed dress, so DO NOT DRESS UP.  We want our guests to be as comfortable as possible!  The cost to Only be present for Drinks and an Italian Dinner is $35 prior to May 15th/$40 after and again, 

it is free to our Priests

.
We do our utmost best to get the dinner underway so we can get our guests back to their homes and rectories as early as possible. Estimated leave time is 6 p.m. this year due to the 11am tee off!
Click here to learn more about Sponsorship.
All priests are welcome to attend and enjoy the day free of charge regardless of what they choose to participate in! Priests please click here.
Registration begins at 8:30 AM and breakfast/brunch at 9 AM, for those who wish to eat and head for the putting green at Raccoon Creek.  In an effort to get the priests measured for their choice of suit, chasuble or all weather coats, we allow extra time.  First come, first served except in the case of Bishops who always should go to the front of the line!  You may arrive as early as you like – we are there from 8 a.m. on – and you are free to use the putting green any time before, during and after brunch which will be served at St. Frances Cabrini from 9 to 11 AM.
Download the Registration Form here.
For questions or more information please contact Karen Mandolfo, Event Coordinator
303-523-9760
golf4priests@gmail.com
To pay by credit card, click here.